Well, yesterday was Ryan's birthday. I am now mother to an 8 year old! That seems so old to me. I know it's not really, but these first 8 years have just zipped by and I know it's only going to get worse. In another 8 years we'll be worrying about him driving, and girls, and all the "fun" high school worries. Sigh. I am so not ready for that. (although in fairness I don't think any parent ever is)
It seems like only yesterday he was my "pookie bear"
And now he's this big 8 year old (who I think would die of embarrassment if I called him "pookie bear")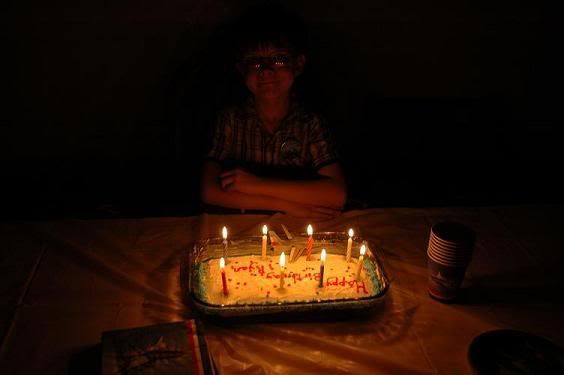 *sniff*
Speaking of kids growing up and such, Miss Hannah's hair has finally started to grow in more. So today we had a first. They're teeny, but behold her first pigtails!