Looking back I just realized I totally did not post about Logan's birthday on my blog. I know I meant to. In the words of a friend of mine "Poor neglected third child." Logan was also a preemie, born six weeks early. He turned three this year on June 14th. My baby boy is getting big. Still hasn't potty trained but I am choosing to ignore that for now and we are working on his speech issues.
So, I'll post some pics. We just did pizza and cake at home. I make a ROCKIN' cake if I do say so myself.
The Rockin' cake
He really was more thrilled than he looks here. Honest!
Shushing us while we were singing to him
Showing off the color flame candles that I actually followed the directions for! (see Ryan's birthday in April to read that story)
Blowing out the candles
And as a flashback
The day he came home from the hospital (9 days old)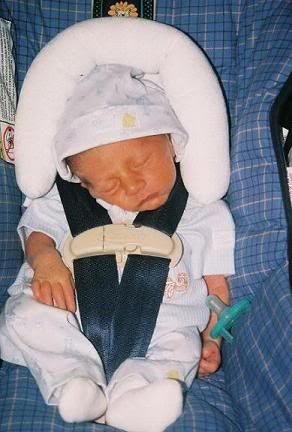 1st birthday
*sniff*